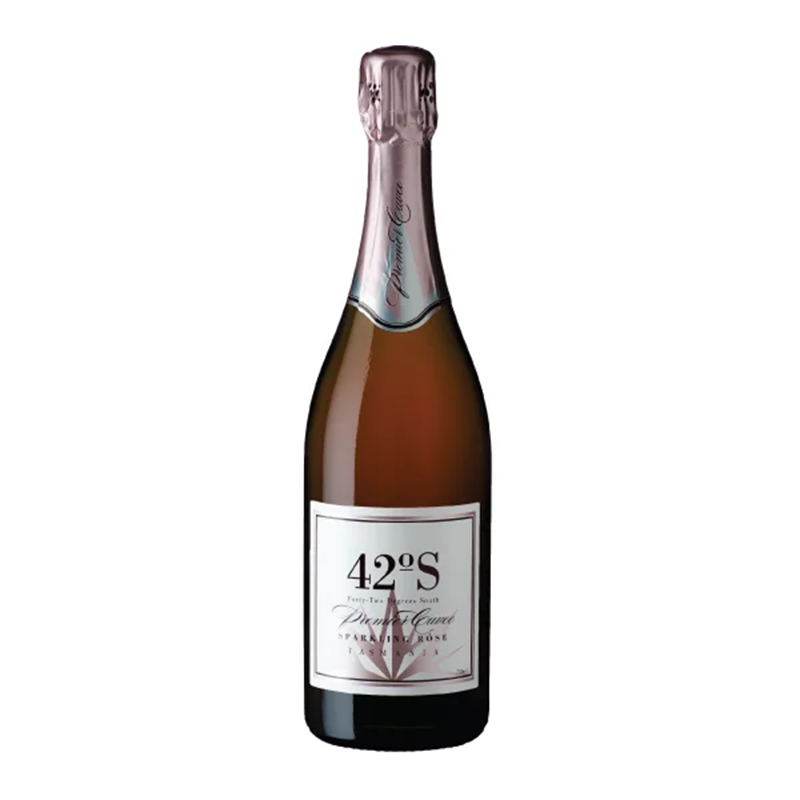 NV 42 Degrees South Sparkling Rosé

people have just viewed this product
42˚S is the central latitude of Tasmania and this name reflects our position in crafting fruit-driven wines from our estate grown grapes in the pristine cool-climate of Southern Tasmania.
NV 42 Degrees South Sparkling Rosé
More Information about NV 42 Degrees South Sparkling Rosé
TECHNICAL DATA
Alcohol: 12.5%
ρH: 3.4
Total Acidity: 10.2 g/L
Residual sugar: 6 g/L
WINEMAKER TASTING NOTE
Winemakers: Alain Rousseau & John Bown

Deep salmon colour. Nose of light strawberry flavours and fresh fruit. On the palate, fresh red berry fruit finishing into creamy texture. Well balanced.

HARVEST & WINEMAKING
Variety: 90% Pinot Noir, 7 % Pinot meunier, 3% Chardonnay
Region: 100% Campania, Coal River Valley, Southern Tasmania.
Yield: 8 - 10 tonnes per hectare (3.2 - 4.0 tonnes per acre)
Disgorged: July 2014

Crushed and pressed, settled overnight then racked off lees, yeasted and fermented at 18 degrees. Cold stabilised then filtered prior to bottling. Fermented in bottles and kept on lees for a few months.