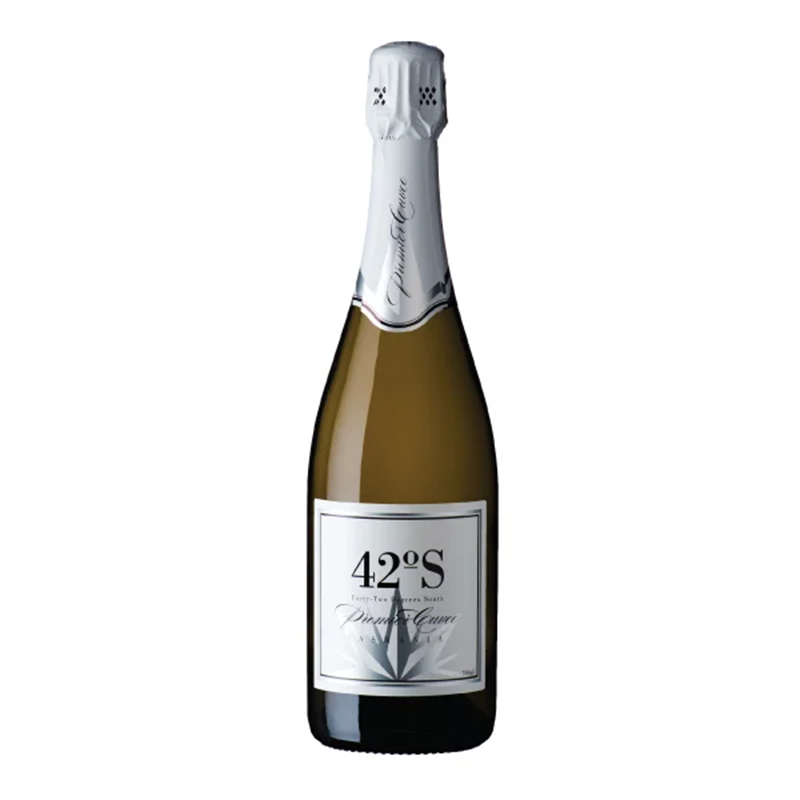 NV 42 Degrees South Sparkling

people have just viewed this product
42˚S is the central latitude of Tasmania and this name reflects our position in crafting fruit-driven wines from our estate grown grapes in the pristine cool-climate of Southern Tasmania. 
NV 42 Degrees South Sparkling
More Information about NV 42 Degrees South Sparkling
TECHNICAL DATA
Alcohol: 12.0%
ρH: 3
Total Acidity: 8.8 g/L
Residual sugar: 9 g/L
WINEMAKER TASTING NOTE
Winemakers: Alain Rousseau & John Bown

Aromas of toasted brioche with delicate citrus with fine beads.

Jan 2023: Cellar up to 5 years
HARVEST & WINEMAKING
Variety: 82% Chardonnay, 18% Pinot Noir
Region: 100% Campania, Coal Valley,
Southern Tasmania.
Yield: 8 - 10 tonnes per hectare
(3.2 - 4.0 tonnes per acre)

Whole-bunch pressed to retain fruit delicacy.
25% of Base wines from previous vintage blended with the new wine.