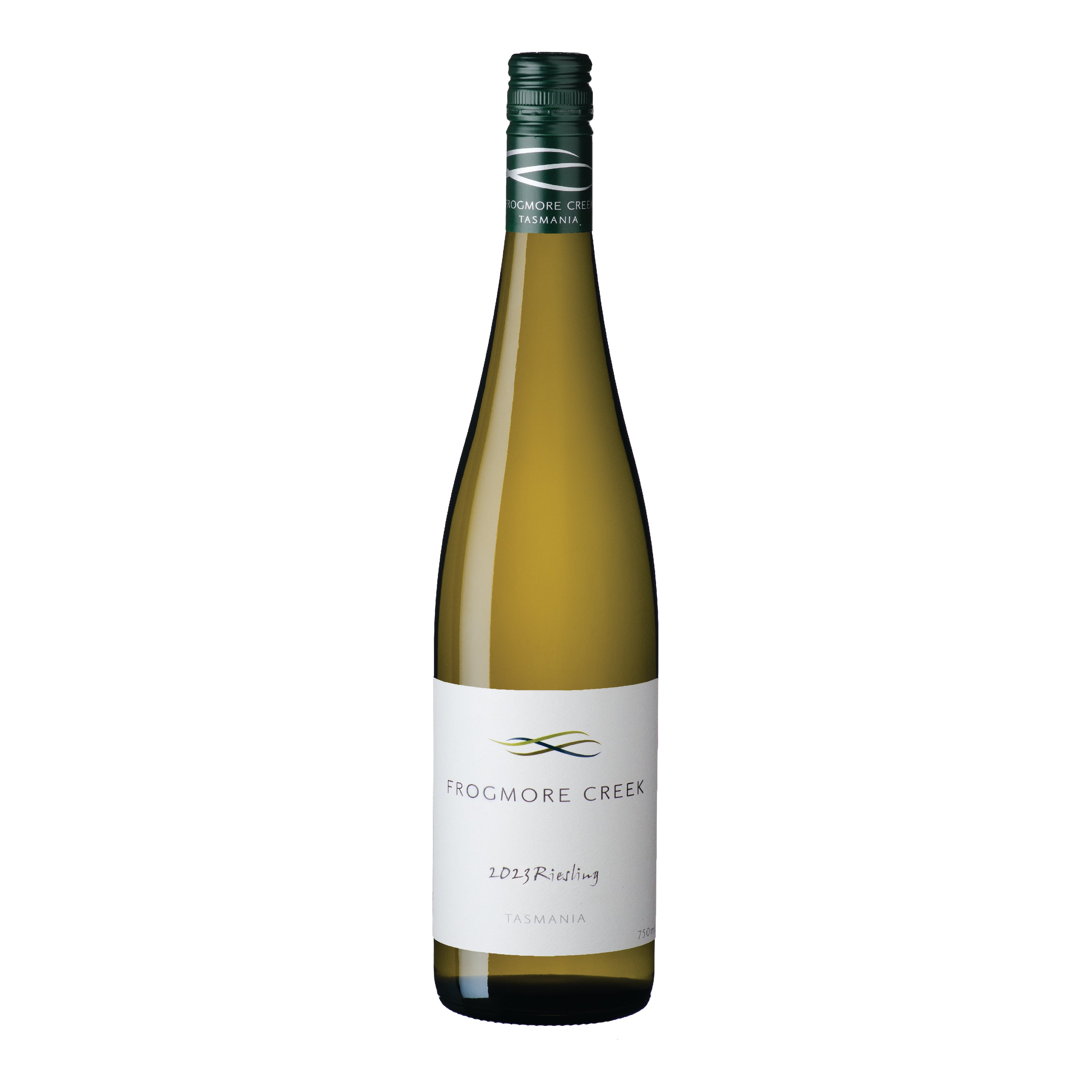 2023 Frogmore Creek Riesling

people have just viewed this product
The highly acclaimed Frogmore Creek wines are from the genuine cool-climate of southern Tasmania, where our grapes benefit from a long growing season amongst our pristine natural environment. These slowly-ripened grapes develop pure fruit flavours, fresh natural acidity and are perfect for making world class cool-climate wines.
2023 Frogmore Creek Riesling
More Information about 2023 Frogmore Creek Riesling
TECHNICAL DATA
Alcohol: 12.5%
ρH: 3.00
Total Acidity: 8.9 g/L
Residual sugar: 7 g/L

Cellar for up to 15 years.
WINEMAKER TASTING NOTE
Winemaker: Alain Rousseau & John Bown

Freshness with floral aromas, delicate citrus and lemongrass flavours, mineral and refreshing.
VINTAGE REPORT
Another wet spring due to La Niña.
No frost in October. After some good spring rain, the weather did not warm up enough at flowering to get a good bunch set. The bunches were all there but had small berries and they were also underweight. The increase of the density of the canopy resulted in an increase of workload in the vineyard. January to March were nice and warm with no extremes in weather allowing the crop to ripen nicely, resulting in excellent quality wine.
HARVEST & WINEMAKING
Variety: 100% Riesling, sustainably grown
Region: 100% Coal River Valley.
Yield: 8 tonnes per hectare

De-stemmed and crushed into press. De-juiced with only slight pressure prior to cold-settling overnight. Racked into a stainless steel tank for inoculated ferment, controlled at 18-20˚c. Kept on ferment lees for eight weeks to fill palate structure, then cold stabilised before filtration.
Bottling date: 26.07.2022