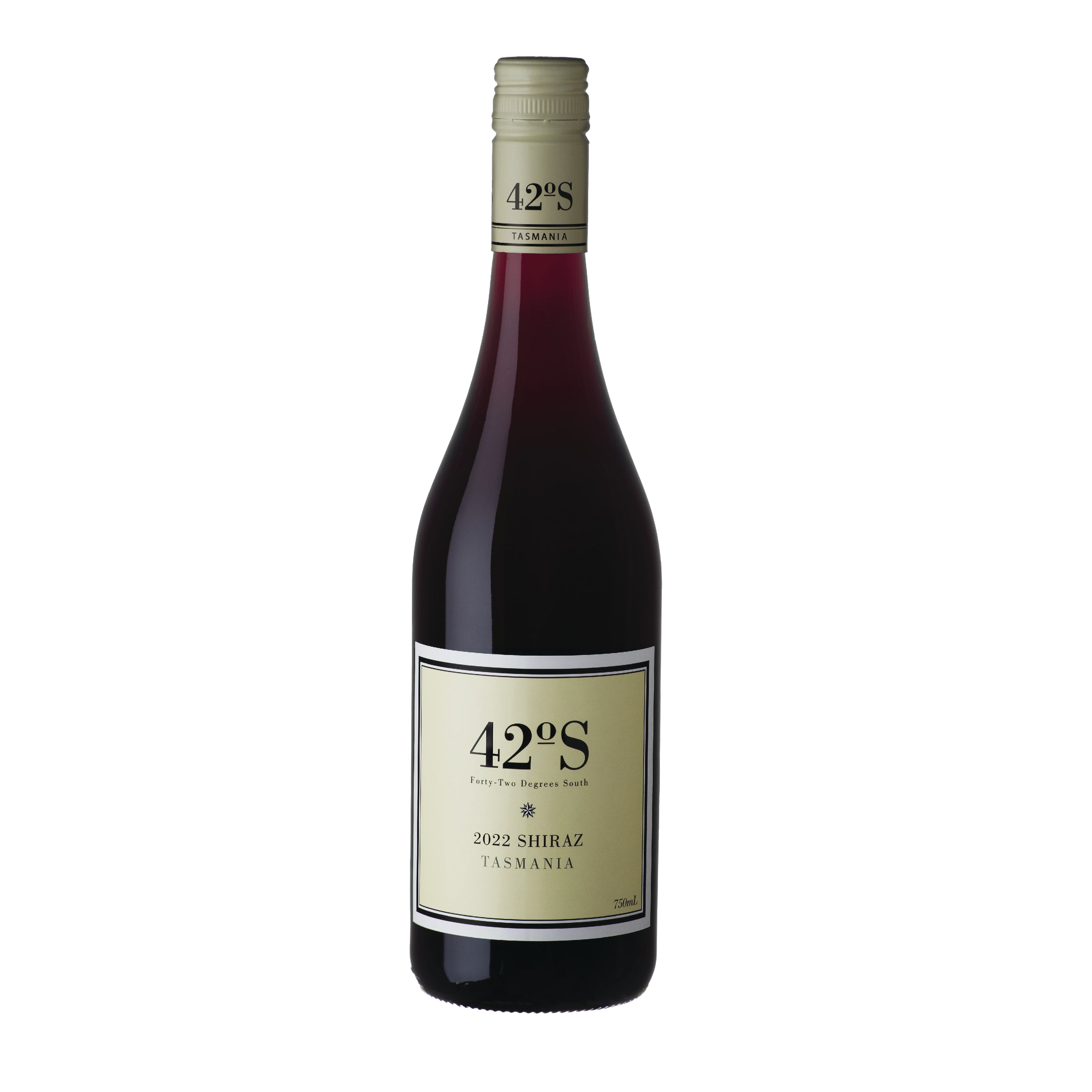 2022 42 Degrees South Shiraz

people have just viewed this product
As 42˚S is the central latitude of Tasmania, this name reflects our position in crafting fruit-driven wines from grapes sourced from throughout the state. The island state hosts several unique viticulture sub-regions, each area performing differently to climatic variations over the vintages. This wide-ranging scope of grape supply allows us to make outstanding Tasmanian wines every year.
2022 42 Degrees South Shiraz
More Information about 2022 42 Degrees South Shiraz
TECHNICAL DATA
Alcohol: 12.6%
ρH: 3.60
Total Acidity: 6.1g/L
Residual sugar: less than 2 g/L
WINEMAKER TASTING NOTE
Deep colour, fresh with small red berry fruit aromas and a touch of white pepper. The palate is juicy with plenty fruity flavours, light and delicate tannins. A light cool climate shiraz style.

January 2023: Cellar for up to 4 years

VINTAGE REPORT
We had a lot of rain during winter (August to October), the soil was extremely wet and cold up to November.

At flowering the temperatures were in the mid-ten, not hot enough to warm up the soil and make the pollination happening.

Flowering took 5 weeks and resulted in 40 to 50% hen and chicken berries (small berries, non pollinated).

From mid-December to mid-February, the summer temperatures went from 15-25˚C.

Vintage started end of March for sparkling, then the maturation of the grapes was very slow with high acidity. We finished picking the late grapes second week of May.

It was the latest vintage for the last 20 years.
HARVEST & WINEMAKING
Winemakers: John Bown, Alain Rousseau.

Variety: 100% Shiraz.
Yield: 5 to 6 tonnes per hectare (3– 4 tonnes per acre)

Crushed into fermenters with a 48-hour pre-ferment soak. Part of it is yeast Inoculated and part wild ferment. Pump over once daily then pressed off skins in tanks when dry. Kept in tank for malolactic fermentation and ageing. Filtered to preserve fruit freshness.

Bottling: Blended in July for bottling along the year.


Silver Medal at the Tasmanian Wine Show Society.