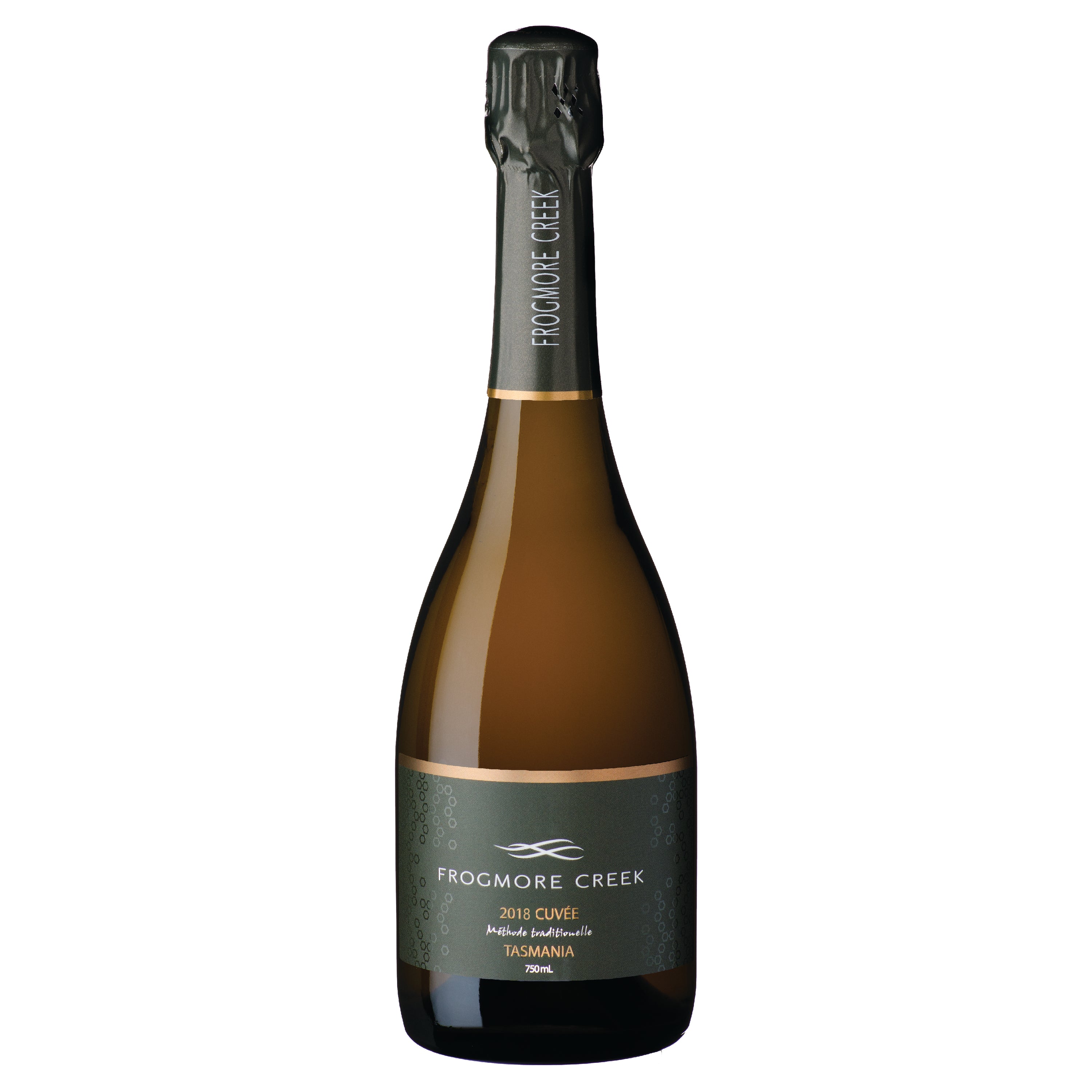 2019 Frogmore Creek Cuvee

people have just viewed this product
The highly acclaimed Frogmore Creek wines are from the genuine cool-climate of southern Tasmania, where our grapes benefit from a long growing season amongst our pristine natural environment. These slowly-ripened grapes develop pure fruit flavours, fresh natural acidity and are perfect for making world class cool-climate wines.
2019 Frogmore Creek Cuvee
More Information about 2019 Frogmore Creek Cuvee
TECHNICAL DATA
Alcohol: 12.5%
ρH: 3.08
Total Acidity: 8.6g/L
Residual Sugar: less than 2 g/L

Ready to serve now. Can cellar for up to an additional 5 years.
WINEMAKER TASTING NOTE
Winemakers: John Bown, Alain Rousseau

Freshness with nuts aromas, ripe fruit with a hint of toast finishing, creamy texture.
VINTAGE REPORT
We had a drought in Southern Tasmania until Spring. From budburst up to flowering, the temperatures were cool (between 15 and 20 degrees C). The low temperatures made the flowering slow resulting in small and lighter bunches with 30 to 40% of small berries (called Hen and Chicken or non-pollenized berries).
Summer was also dry with little rain. Early January was warm with high temperatures, with temps dropping in February and March. The outcome was a late start of vintage; around mid-March. Some welcomed the rain early March as it did fill up the bunches. In general the quality of the 2020 vintage is good with a lower volume of wine than usual.
HARVEST & WINEMAKING
Variety: 70% Pinot Noir, 25% Pinot Meunier, 5% Pinot Chardonnay
Region: 100% Coal River Valley
Yield: 12 tonnes per hectare

All bunch pressed. Free run juice selected only.