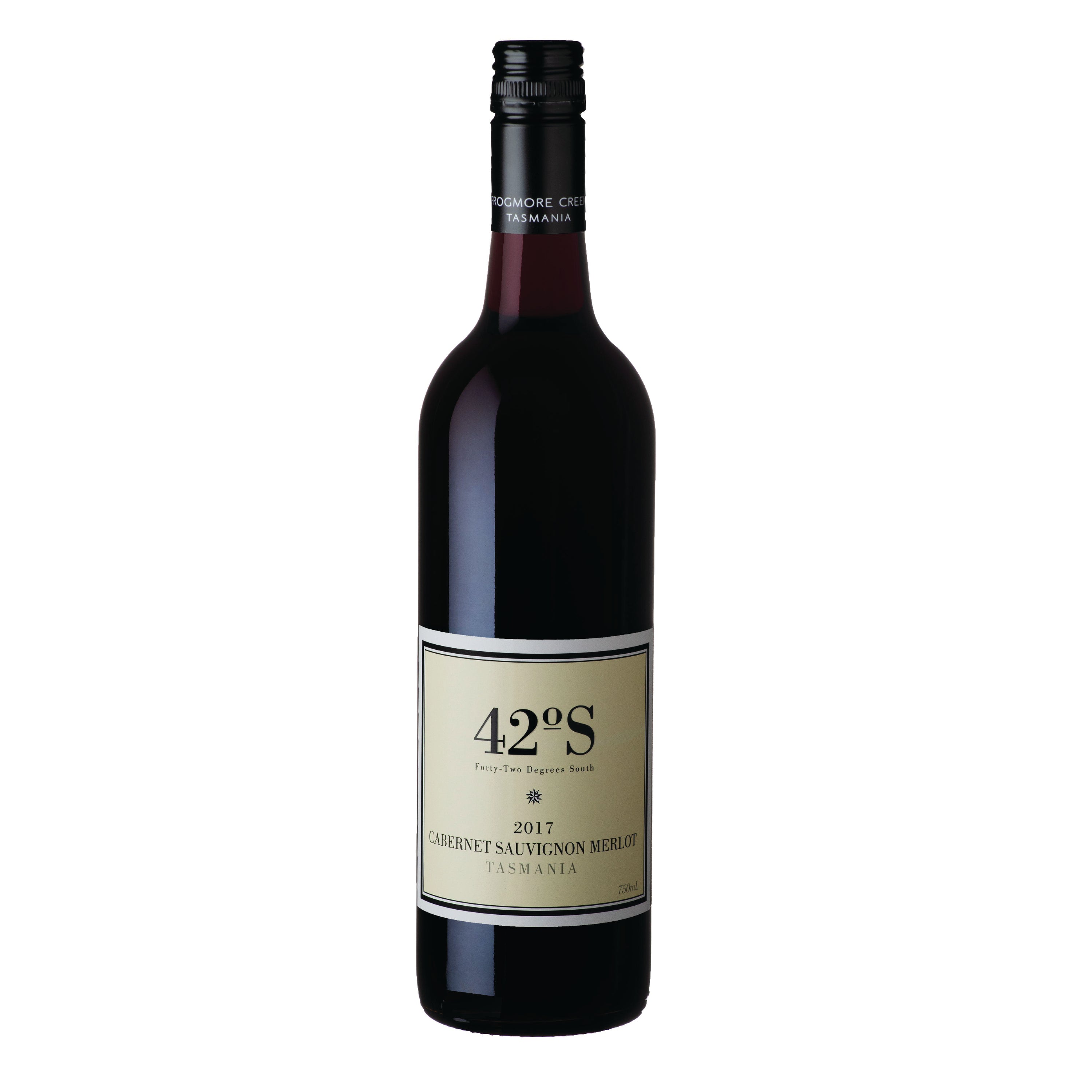 2017 42 Degrees South Cabernet Sauvignon Merlot

people have just viewed this product
42˚S is the central latitude of Tasmania and this name reflects our position in crafting fruit-driven wines from our estate grown grapes in the pristine cool-climate of Southern Tasmania. 

2017 42 Degrees South Cabernet Sauvignon Merlot
More Information about 2017 42 Degrees South Cabernet Sauvignon Merlot
TECHNICAL DATA
Alcohol: 13.5%
ρH: 3.65
Total Acidity: 6.3 g/L
Residual sugar: less than 1gr/ litre
WINEMAKER TASTING NOTE
Winemakers: John Bown and Alain Rousseau

Cloves and cedar aromas. The palate is full and intense with soft and silky tannins, plenty of ripe berry fruits. Delicious with very long ageing potential.
VINTAGE REPORT
A very wet spring prevented us watering the vineyard until January. The temperatures were mild and weather overcast all along summer with some warmer days towards February /March. Picking started mid March and finished early May. Ripening of the grapes was very slow but the end product quality will be very good.
HARVEST & WINEMAKING
Variety: 55% Cabernet Sauvignon, 40 % Merlot, 5% Pinot Noir sustainably grown.
Region: 100% Coal River valley, Southern Tasmania .
Yield: 8 to 10 tonnes per hectare (3.2– 4 tonnes per acre)

Pressed, fermented then aged in tank for a year.