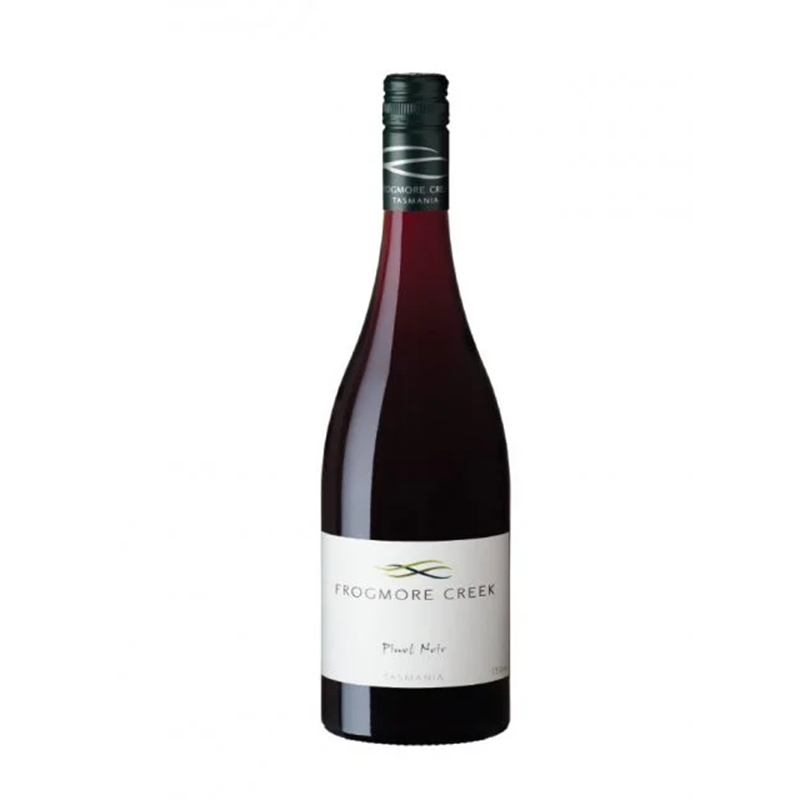 2022 Frogmore Creek Pinot Noir

people have just viewed this product
The highly acclaimed Frogmore Creek wines are from the genuine cool-climate of southern Tasmania, where our grapes benefit from a long growing season amongst our pristine natural environment. These slowly-ripened grapes develop pure fruit flavours, fresh natural acidity and are perfect for making world class cool-climate wines.
2022 Frogmore Creek Pinot Noir
More Information about 2022 Frogmore Creek Pinot Noir
TECHNICAL DATA
13.5%
8.2 standard drinks

WINEMAKER TASTING NOTE
Winemakers: John Bown, Alain Rousseau
Beautiful fresh berry fruit with spices - mulberry flavour's finishing with a light toast and delicate velvety tannins. This vintage has a range of firm, deep and rich flavours and very long ageing potential.


VINTAGE REPORT
We had a lot of rain during winter (August to October), the soil was extremely wet and cold up to November.
At flowering the temperatures were in the mid-ten, not hot enough to warm up the soil and make the pollination happening. Flowering took 5 weeks and resulted in 40 to 50% hen and chicken berries. (small berries, non pollinated).

From mid-December to mid-February, the summer temperatures went from 15 to 25 degrees Celsius.

Vintage started end of March for sparkling, then the maturation of the grapes was very slow with high acidity. We finished picking the late grapes second week of May.
It was the latest vintage for the last 20 years.


HARVEST & WINEMAKING
Variety: 100% Pinot Noir, sustainably grown
Region: 100% Coal River Valley.
Yield: 8 tonnes per hectare (2.5 tonnes per acre)

A 48-hour pre-ferment soak, followed by inoculation and fermentation in fermenters. One pumping over each day during ferment, pressed, and then transfer into French oak for spontaneous malolactic ferment before racking off lees and further barrel maturation.