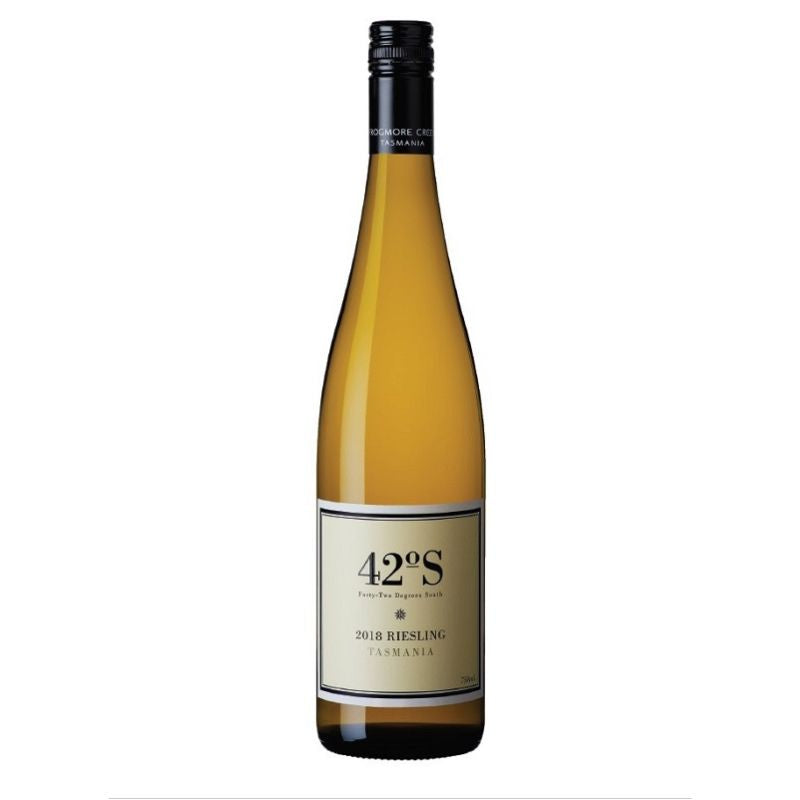 2021 42 Degrees South Riesling

people have just viewed this product
42˚S is the central latitude of Tasmania and this name reflects our position in crafting fruit-driven wines from our estate grown grapes in the pristine cool-climate of Southern Tasmania. 
2021 42 Degrees South Riesling
More Information about 2021 42 Degrees South Riesling
TECHNICAL DATA
Alcohol: 12 %
ρH: 3.13
Total Acidity: 8.4g/L
Residual sugar: 0.5g/L
WINEMAKER TASTING NOTE
Winemakers: John Bown, Alain Rousseau

Fresh aromas of fig and flowers . Near dry with generous texture and mouthfeel
VINTAGE REPORT
A very wet spring prevented us watering the vineyard until January. The temperatures were mild and weather overcast all along summer with some warmer days towards February /March. Picking started mid March and finished early May.
Ripening of the grapes was very slow but the end product quality is very good.
HARVEST & WINEMAKING
Variety: 100% Riesling sustainably grown
Region: 100% Coal River Valley ,South Tasmania.
Yield: 6 to 7 tonnes per hectare (2.4 – 2.8 tonnes per acre)

De-stemmed and crushed into press. De-juiced with only slight pressure prior to cold-settling overnight.