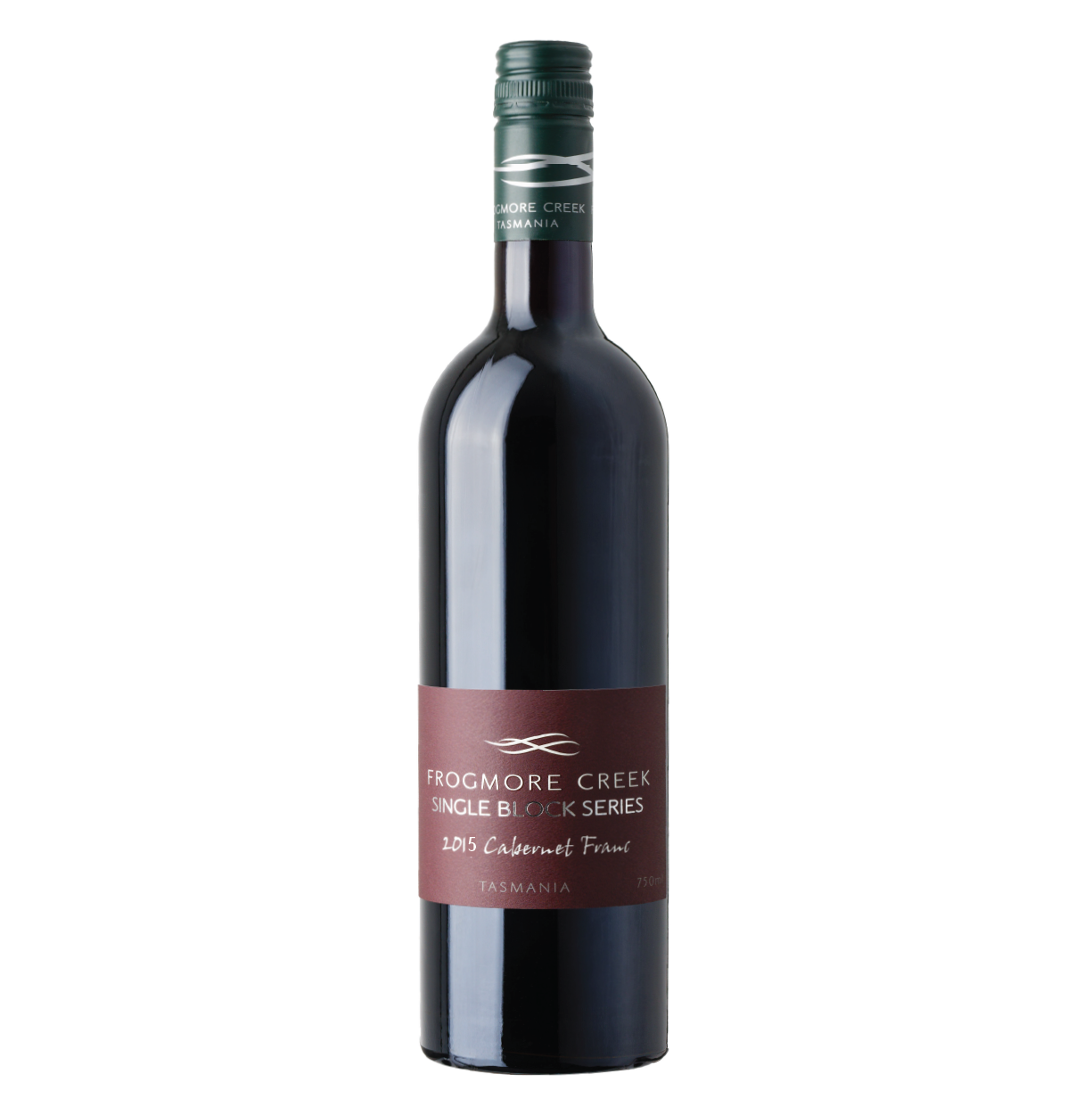 2015 Single Block Series Cabernet Franc

people have just viewed this product
The Frogmore Creek single block series are estate harvested wines collected in boutique 
quantities from our vineyard in the Coal River Valley of Tasmania. Each wine showcases 
the depth and elegance of the Tasmanian cool climate terroir and individually highlights 
our ability to produce exceptional wines across a range of varietals.
2015 Single Block Series Cabernet Franc
More Information about 2015 Single Block Series Cabernet Franc
TECHNICAL DATA
Alcohol: 13.1%
ρH: 3.70
Total Acidity: 6.9 g/L
Residual sugar: less than 1g/L

Can be cellared for up to 6 years (from 2022).
WINEMAKER TASTING NOTE
Winemakers: John Bown, Alain Rousseau

Rich, intense spicy aromas. Smooth texture with beautiful silky tannin. Long ageing potential.
VINTAGE REPORT
After a good Spring, which was not too wet, flowering started in the third week of November 2014. Following on from this were two consecutive weeks of cool temperature, around 10°c at night, whilst reaching 20°c during the day. We had a few intermittent drizzly days and consequently the flowers were slow to pollinate. The wet weather resulted in some vineyards having had up to 40% of non-fertilized berries resulting in millerandage (hen and chicken bunches) that contain berries that differ in size and maturity. By the end of December, the weather becaome warmer and this continued through to the third week of January. During the warmer weather the vineyard had a few days of good rainfall (92mm rain for December and 67mm in January) followed by a dry February and March with temperatures in the low twenties. As a result, the vintage started early and at the end of February 2015 the first Sparkling grapes were harvested under sunny and moderate temperatures. The rest of the grapes slowly ripened bringing the fruit to maturity in early April. The final harvest of 2015 Pinot Noir took place on the 24th of April. The 2015 vintage volume is moderate with excellent quality, powerful flavours and attractive colour for the reds
HARVEST & WINEMAKING
Variety: 100% Cabernet Franc, sustainably grown
Region: 100% Coal River Valley, Southern Tasmania
Yield: 5 to 6 tonnes per hectare (2 – 2.4 tonnes per acre)

Crushed in fermenter, yeast inoculated then hand plunged. Pressed and aged in French oak for 24 months.