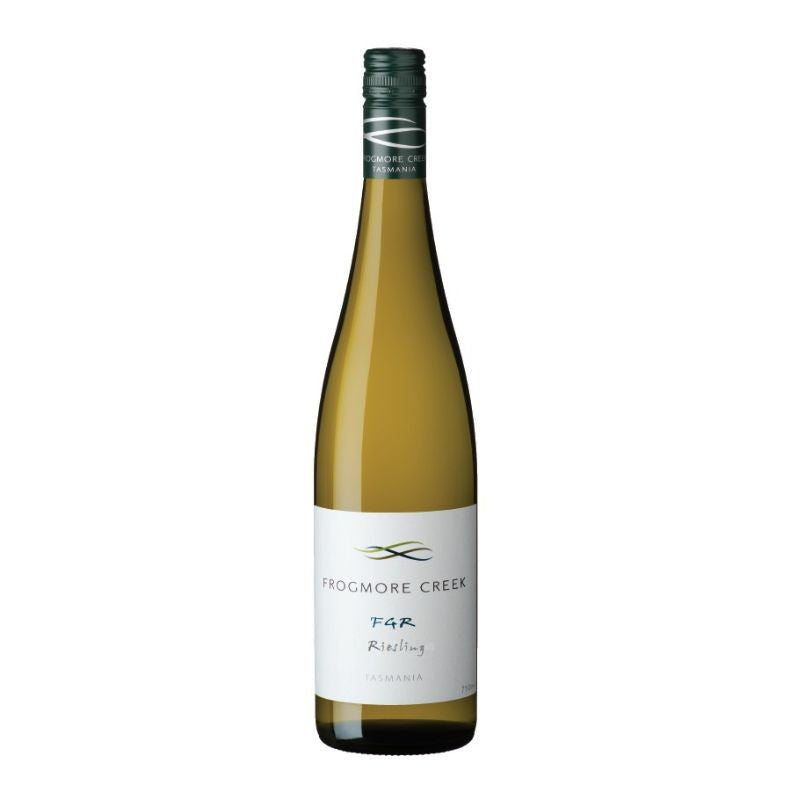 2007 Frogmore Creek FGR Riesling

people have just viewed this product
The highly acclaimed Frogmore Creek wines are from the genuine cool-climate of southern Tasmania, where our grapes benefit from a long growing season amongst our pristine natural environment. These slowly-ripened grapes develop pure fruit flavours, fresh natural acidity and are perfect for making world class cool-climate wines.
2007 Frogmore Creek FGR Riesling
More Information about 2007 Frogmore Creek FGR Riesling
TECHNICAL DATA
Alcohol: 11.5%
ρH: 2.9
Total Acidity: 9 g/L
WINEMAKER TASTING NOTE
Winemakers: Alain Rousseau, Nick Glaetzer & John Bown.

Fresh and limey flavours with some green tea and linden aromas. Crisp and zippy grapefruit acid. Good texture and balance. Still young, ageing potential 12 years
VINTAGE REPORT
Vintage 2007 was challenging for viticulturists throughout Australia. The early onset of winter in 2006 restricted vine carbohydrate storage prior to vine dormancy. Thus, the initial spring growth of 2006 was limited, resulting in low bunch numbers. The potential harvest was further reduced by several severe overnight frosts in the last week of October. Compounded with the widespread drought, it was a test of perseverance for many vineyards. Harvest was generally two weeks earlier than average, due to the light crop levels and warm weather during January and February. However, the reduction in grape harvest tended to increase fruit flavours, developing into wines of great intensity.
HARVEST & WINEMAKING
Variety: 100% Riesling, sustainably grown.
Region: 100% Tasmanian
Yield: 6 - 7 tonnes per hectare (1.6 - 2.4 tonnes per acre)

Crushed and de-juiced with only slight pressure prior to cold-settling overnight. Inoculated ferment, controlled at 15°C until full dryness, then stabilised, cross-flow filtered and bottling.